TYT TC - 3000A 10W Ultra-High Output Power Transceiver (Black)
Estimated Delivery 7 to 9 Days

Tracking number available in 3 days time.
TYT TC - 3000A 10W Ultra-high Output Power Transceiver UHF 400 - 520MHz VOX Message Scrambler 2-way

Main Features:
- 10W / 5W side-key power switch enables further communication distance
- 3600mAh polymer Li-ion battery allows it to run for 260 hours
- 16 channels with VHF 134 - 174MHz and UHF 400 - 520MHz
- VOX transmitting with adjustable sensitivity to meet different needs
- CTCSS / DCS non-standard code setting to prevent the radio from receiving unwanted signal on the same channel
- 1750Hz tone TX to connect with the repeater
- Scrambler function provides confidential communication
- Emergency alert with alarm call
- Battery saving
- Side-key assignment
- Scan mode
- COMP function to reduce noise and have smooth talking
- Wide / narrow bandwidth selective
- Busy channel lockout
- End-tone elimination
- English / Chinese voice prompt
General Specifications:
Frequency range: VHF 134 - 174MHz / UHF 400 - 520MHz
Channel capacity: 16CH
Working voltage: DC 8V
Operating temperature: -10 - 50 Deg.C
Antenna: High gain antenna
Antenna impedance: 50ohms
Working mode: Simplex / semi-duplex
Transmitter:
Output power: 9W + / - 1W ( H ) and 5W + / - 0.5W ( L )
Modulation Type: 16KF 3E
Spurious radiation: 7.5uW and less
Modulation noise: Less than -40dB
Modulation distortion: less than 5pct
Frequency stability: 5ppm
Max Fr. deviation: + / - 5KHz and less
Current: 2600mA and less
Audio response ( 300 - 3000Hz ): From +6.5 to -14dB
Adjacent Ch. power: 65dB and more
Intermediation sensitivity:
Receiver:
Sensitivity: 0.2uV and less
Occupied bandwidth: 16KHz and less
Selectivity: 65dB and more
Intermediation: 55dB and more
Audio power: 1W
Audio distortion: 5pct and less
Frequency stability: 5ppm
Current: 80mA when standby and 220mA when working
Audio response: Between +7 and -12.5dB
Note: If you need programming software, please email us freely, we will provide software.
Package weight: 0.790 kg
Product Size(L x W x H): 13.00 x 5.80 x 3.50 cm / 5.12 x 2.28 x 1.38 inches
Package Size(L x W x H): 23.00 x 17.00 x 6.50 cm / 9.06 x 6.69 x 2.56 inches
Package Contents: 1 x TYT TC - 3000A Ultra-high Output Power 2-way Radio, 1 x Polymer Li-ion Battery, 1 x Desk Charger, 1 x US Charger Adapter, 2 x Antenna, 1 x Belt Clip, 2 x Screw, 1 x English User Manual
Warranty : 3 Months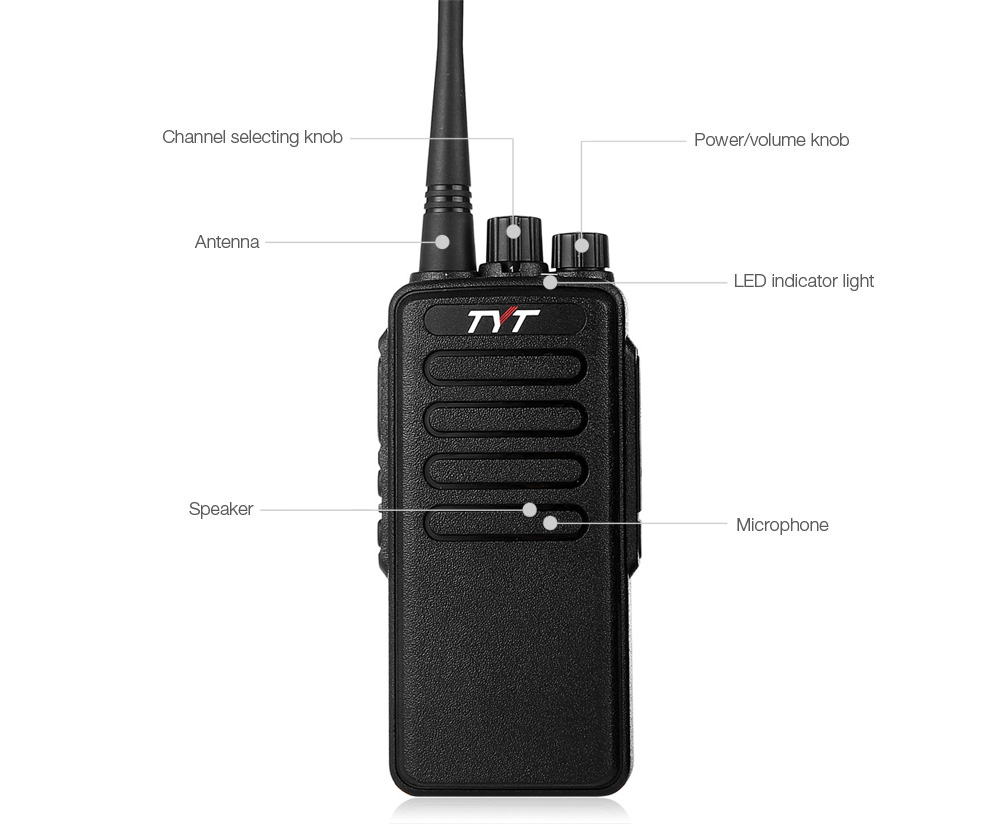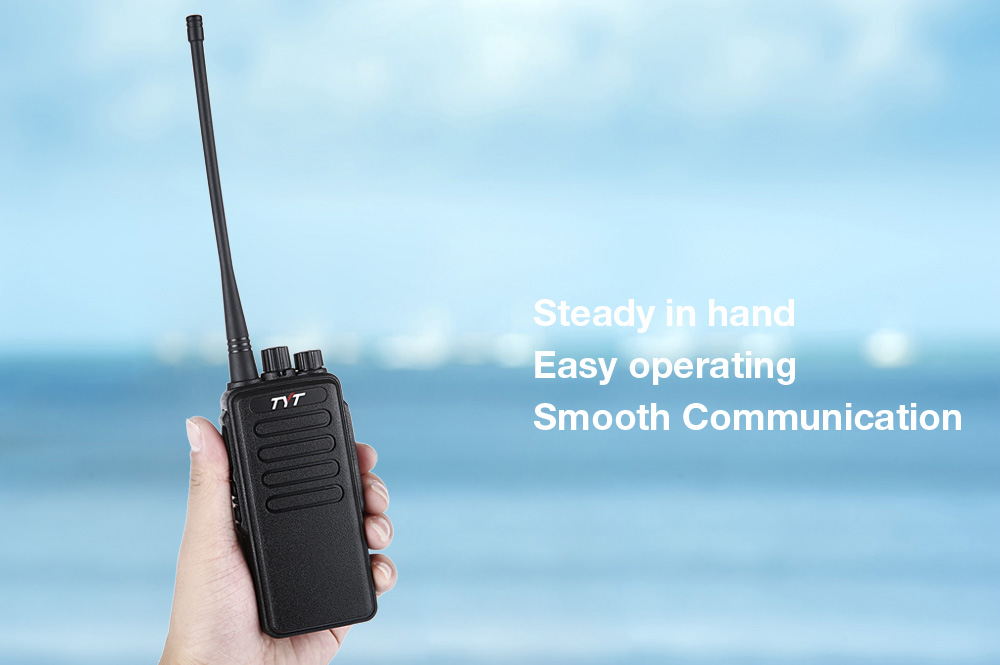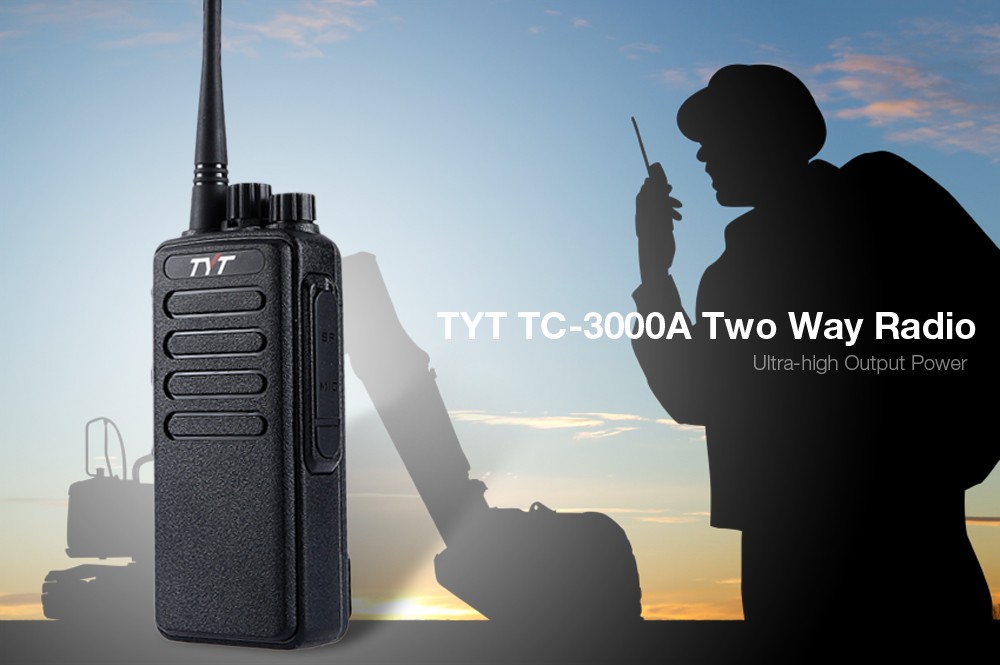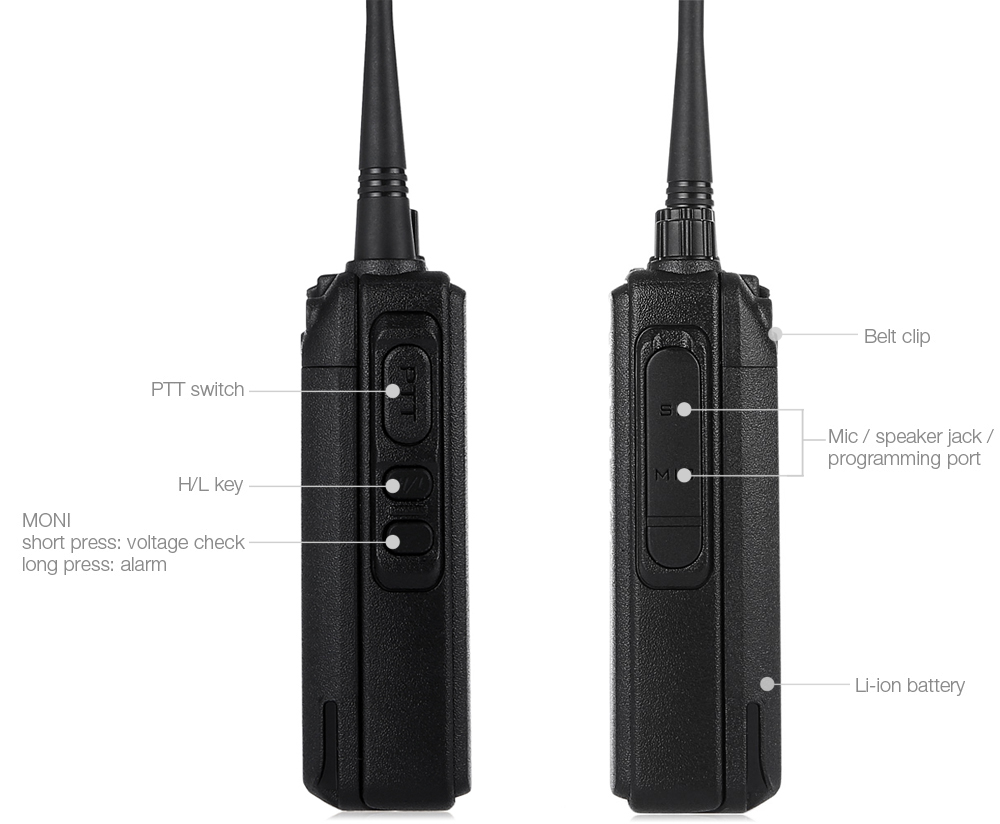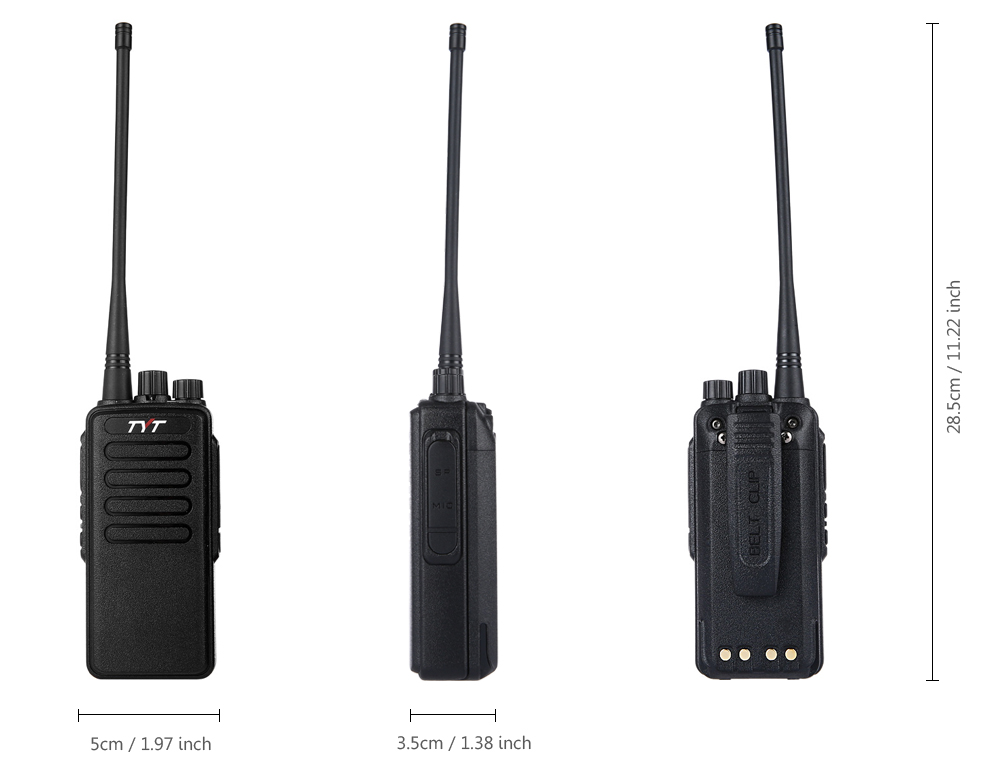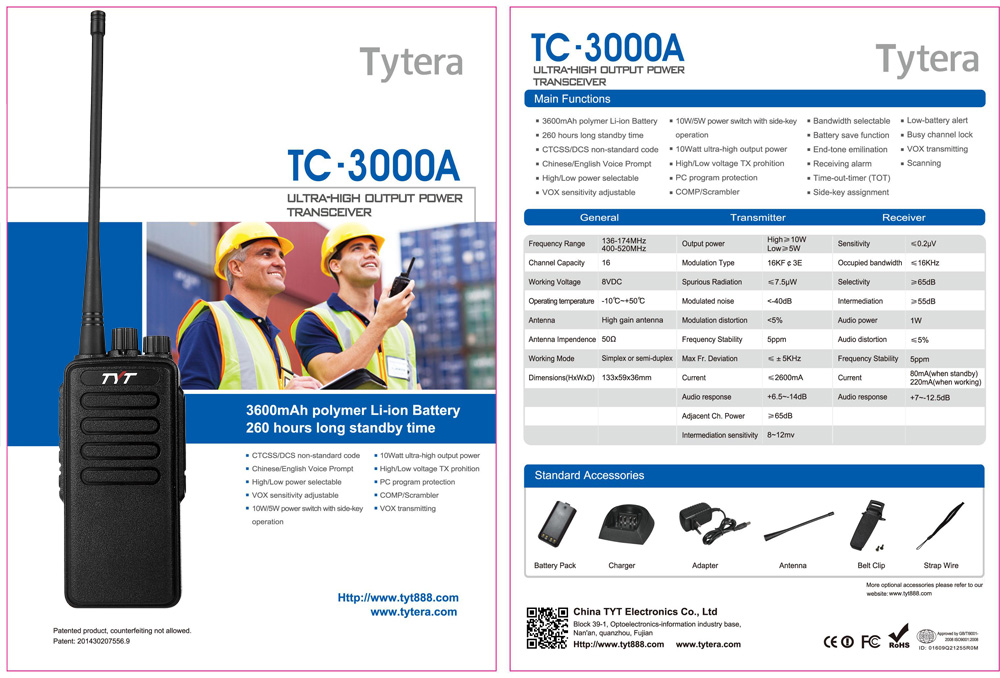 ---